IMPORTANT NOTICE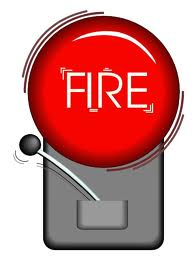 ANNUAL FIRE EQUIPMENT TESTING WILL BE CONDUCTED ON:
FRIDAY OCTOBER 16, 2020
Between 11:00am and 5:00pm
THE ANNUAL INSPECTIONS WILL BE DONE BY
FIRE INSPECTION SERVICES INC.
THE ENTIRE PROCESS FROM START TO FINISH SHOULD TAKE 4-5 HOURS.
DURING THIS TIME THE FIRE ALARM SYSTEMS BELLS WILL BE SOUNDING
WE THANK YOU FOR YOUR PATIENCE DURING THIS TIME.
MANAGEMENT / FIRE INSPECTION SERVICES INC